The best way to grow your business, of course, is to sell more. After all, that's what stores do! And a key to selling more is knowing what your customers want.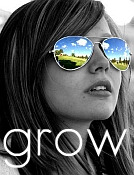 Here, from one of the ten topics in How To Make More Money, a Too Good to be Threw Product for the Professional Resaler, is a simple way to learn just what it is that your clientele wants to buy from you.
What do they want?
How do you know what your customers want? By asking them, watching your stock turns by category, and by keeping in touch with the world your customers live in.
Asking customers what they want is easy. You can talk one-on-one, you can develop a customer survey, and you can simply watch what an individual customer does in your store. Whether you are speaking to a single person or designing a survey, ask open-ended questions and listen to the answers with an open mind. "What do you like most about our store? What do you like least? What don't we carry that you would like to buy here? If you could change something about us, what would it be?" are examples. Careful listening is essential, so that your prejudgments don't get in the way. Tally the answers you get to form a picture of the general opinions of your customers.
Watching an individual customer in your store is an exercise that can be very beneficial. Once an hour, choose an incoming customer and notice how she travels through the store, what she stops to look at, how long she browses before showing obvious interest in a specific piece of merchandise. How often does interest evaporate when she looks at the price tag? Each time you do this exercise, choose a different type of customer to get a true picture of your clientele. Then make a few decisions: does no one look at the suit rack because it seems unappealing at a casual glance, it's in an awkward location, or because they are not interested in the category?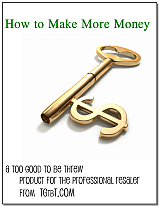 Such information will help you decide what to accept and how to price it. Accepting is truly a fine art and one that needs constant practice. Are you not selling a specific category, style, brand, or even color because you don't have it, or because you price it incorrectly? Put aside personal likes and dislikes as you examine incoming merchandise. Shopkeepers have been known to price something too low simply because they personally don't like the color, print, or cut of a garment. Or the opposite: they price something they love high, without considering the marketability of that item. Other shopkeepers reject out of hand goods they don't want to carry, without deciding whether or not their customers want to buy those things. Many's the store owner who has put herself out of business by declaring that they will offer only "designer consignments," when the area they are in is a jeans-and-T-shirts market.
If you could use a starting point for your journey to financial success in your business, How to Make More Money is what you're looking for. Ten topics are included in this invaluable aid to making your business be all you dream it can be!
How to Sell More
How to Keep More of the Money
5 LITTLE things to make a BIG difference in your business
Profit is your Daily Priority
Resale Time Savers... and Resale Time-Wasters
Are You Making Out or Making Do?
Profit from the Busy Season/ Slow Season Cycle
Moving or Expanding your Shop
Don't Move— Improve!
Staying Motivated
How to Make More Money, a TGtbT.com Product for the Professional Resaler, is available as a PDQ file (what's a PDQ?) only from Too Good to be Threw. See all our Products for the Professional Resaler

Resources

Your Money-Wise Guide to
Accepting & Pricing
Contains all of these topics: Accepting Merchandise with Greater Ease * "But I do it differently!" * Quicken the check-in process * Designing your check-in counter * How to Say "No" * 10 Quick and Easy Refusals * "How can I cope with no-thank-you's and still have my suppliers happy?" * "How many items to accept and methods for getting items on the floor efficiently." * "How do you take unlimited quantities?" * Give yourself a break in your intake * How to Price* Making your Goods Worth More * Developing an Instinct for Pricing * Pricing: the Fine Art! * Formula for Pricing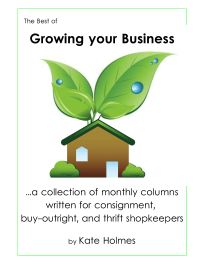 Growing your Business
For many years. Kate has written a monthly column for the resale industry's members-only newsletter. Now, she's gathered the best of these columns into a collection. An excellent reference, and perfect for staff reading as well.
Get Growing your Business now for your business reference library.
Our Recommended
Grow your Business Products
Okay, Kate, I want to

get started learning how to be a success!
Copyright 2013 Kate Holmes, TGtbT.com. All rights reserved and enforced.