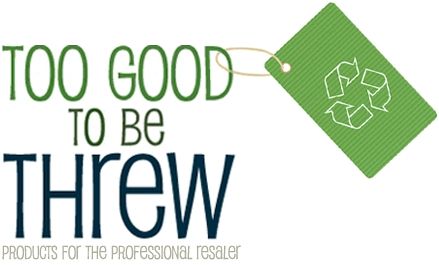 About | Products | Articles | Blog

Search all our TGtbT sites
Too Good Too Good to be Threw
The Complete Operations Manual for Resale & Consignment Shops
I am so sorry to tell you that the Manual is no longer available. Kate has retired. You can get a lot of info from our Products for the Professional Resaler, still.
TGtbT.com is the premier web site for professional resalers. Start a consignment, resale or thrift store with free articles and Products for the Professional Resaler here on Too Good to be Threw. Want to know how to open a consignment shop, do a business plan, operate your shop, consignment software and selling secondhand clothes, upscale designer fashions, children's gear or used furniture? Consignment shops, resale stores, thrift stores & consignment sales use Too Good to be Threw. As a consignment consultant and two-award winner and lifelong member of NARTS, Kate Holmes creates all information and Products
specifically for the resale industry.
© 2021 Too Good to be Threw | Products for the Professional Resaler
4736 Meadowview Blvd | Sarasota FL 34233 | email us