The ABC's of Resale Merchandise Presentation
Putting your merchandise on your selling floor in your consignment, resale or thrift shop is an art, and one that "real" retailers don't have to practice as often, or as intently, as used goods stores. It's challenging to make a shop full of one-of-a-kinds look cohesive, cheery, and irresistible. Follow the Too Good to be Threw tips here:

Accessorize to build desire. . . and multiple sales
Baskets and bowls can hold all sorts of small items
Cleanliness is next to profitability
Details count. Make every corner sell!
Emphasize selection with organized racks
Fullness makes everything look more desirable
Gold sparkles: try a touch of gold in every display
Hold the personal chat. Talk to your clientele, not your co-workers
Incandescent lighting can warm and highlight areas
Jewelry cases can hold more than jewelry
Know what your customers want today
Lagniappe is Creole for "a little extra something": give it to your customers
Mirrors add light, sparkle, and movement
Neaten displays as they sell down
Oh gosh, are those nose prints on your door? Get the Windex!
Paint needs to be freshened often
Questions are an opportunity to spread good will. . . answer them fully
Resale doesn't mean ragged. Get damaged items off your sales floor
Signage sells. Add a "reason to buy" to your category signs
Tell a story with displays to sell a lifestyle
U can straighten a rack while you chat
Vacuum, sweep, dust daily
Would a customer know where she is, if she was telling a friend? Have your shop name on the interior of your shop!
Xtraordinary service costs no money, just time and thoughtfulness
Y are you behind the desk? Get out there and sell!
Z-z-z . . Is your store a snooze? Wake it up!


Is your shop listed on HowToConsign's Resale Directory?
Copyright 2012 Kate Holmes, TGtbT.com. All rights reserved and enforced.



Resources
On TGtbT.com:
SHOW it to SELL it
Add perceived value to your goods with the proper display and merchandising. Make 50%, 60%, even more on every item! 10 Cardinal Rules of Window Displays, answers to problem windows, big windows, little windows, even the window you might forget you have. Examples from real stores, in full color
Shop Sizzle
Sell the steak by selling the sizzle. Without sizzle... it's just pot roast.
10 chapters of simple, quick, and useful for shops of all types and budgets.
Habitize your Retail Store
Naturally & Profit!
A 4-page guide by Cynthia Broockman of The White Elephant in VA on using using nature in your shop. Once you see her b-&-a photos, you'll believe in the Power of Green to Green up your store's profits.
On Auntie Kate The Blog:
And more:
Don't miss our pictures worth a thousand words on TGtbT's Pinterest Boards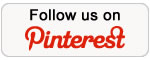 All the Products for the Professional Resaler