Shop our Products for the Professional Resaler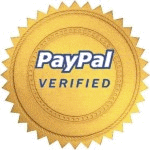 Your consignment, buy-outright or donations-only thrift shop will succeed faster...and easier... with Products for the Professional Resaler. Written by a career resaler for resalers, these Products get right down to the everyday concerns, situations, and opportunities unique to our industry as only Too Good to be Threw, the Premier Site for Resale Professionals, can.
All Products are PDF files with the exception of The Manual and The Picker Who Perished, which are available only as hard copy delivered by mail. Some Products also come as hard copy if you prefer. Click on the cover for more about each Product.
What to get? See the specific Products Kate suggests to help you build a young business, to help you grow your business, and to help established businesses thrive.
Ordering information and why we call our PDF files, PDQs. There is no shipping charge for any PDQ Product. How to shop (you don't need a Pay Pal account!) and other FAQs
Check out our mini-Products as well, a selection of quick-read, single-topic PDQs.
Overwhelmed with choice? See "What Should I Order?"
TGtbT.com is the premier web site for professional resalers. Start a consignment, resale or thrift store with free articles and Products for the Professional Resaler here on Too Good to be Threw. Want to know how to open a consignment shop, do a business plan, operate your shop, consignment software and selling secondhand clothes, upscale designer fashions, children's gear or used furniture? Consignment shops, resale stores, thrift stores & consignment sales use Too Good to be Threw. As a consignment consultant and two-award winner and lifelong member of NARTS, Kate Holmes creates all information and Products
specifically for the resale industry.
© 1996- 2016 Too Good to be Threw | Products for the Professional Resaler
4736 Meadowview Blvd | Sarasota FL 34233 | 941-922-5902 | email us